JOIN US: To receive LLTK news, event updates, and links to salmon recovery articles in local media, please join our community on Facebook and Twitter.
---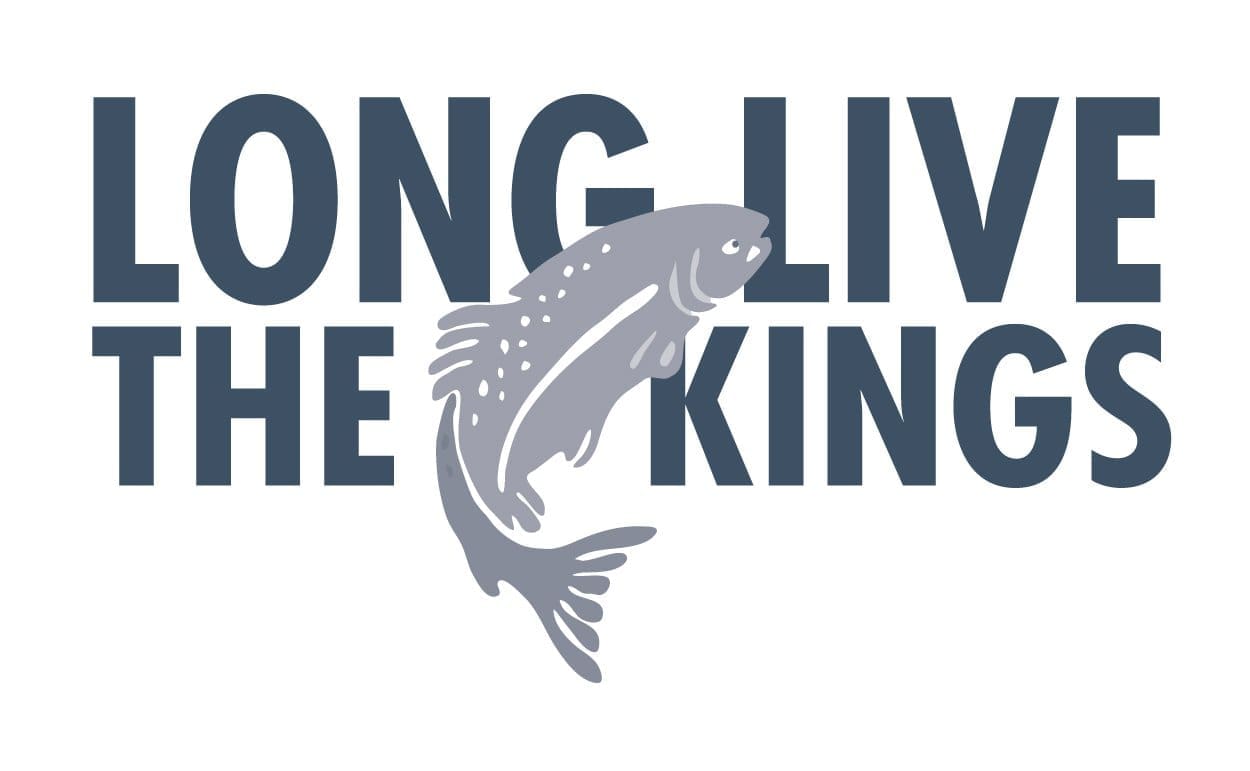 About Long Live the Kings (LLTK)
Our mission is to restore wild salmon and steelhead and support sustainable fishing in the Pacific Northwest. Since 1986, we have been advancing science, improving management, and implementing solutions to balance the needs of fish and people. LLTK envisions a sustainable Northwest with a growing human population, a thriving economy, and flourishing salmon runs.
Our 18-member Board of Directors and 18 dedicated staff members seek broad involvement to help us accomplish our goals. Our core values are stewardship, collaboration, results, and learning. Our staff are located in Seattle, Hood Canal, and Orcas Island, and work throughout western Washington and the Pacific Northwest. Learn more about us in our 2025 Strategic Roadmap and on our website.
LLTK is currently using a hybrid workplace model; if able, we ask all staff to work from our office in downtown Seattle at least one day a week, Tuesdays. Additionally, we have quarterly staff gatherings that require in-person participation and there may be additional work location and travel needs specific to this position. Note that this may change as we continue to adjust to workplace changes brought about by the Covid-19 pandemic.
Position Summary – Development Director
LLTK is experiencing significant growth in influence, impact, and size. In the last six years we have steadily increased our budget and unrestricted private giving by 44% and 63% respectively. We are seeking our next Development Director to leverage this to continue growing our fundraising program to fuel our salmon recovery work throughout the region.
The ideal candidate has 5+ years of experience in development, or a related field, and is already connected to the regional philanthropy, conservation, recreation, and/or tech communities. Further, they have a track-record of personally stewarding and soliciting gifts of $500+ (as well as supporting staff and Boards to do the same) and have prior success securing sponsorship gifts.
This position will be managed by our Executive Director, Jacques White. The Development Director will manage the Senior Manager of Grants & Database and a part-time Development & Events Assistant. In addition, the development team will soon be hiring two new staff (part-time Development & Data Assistant and full-time Senior Manager of Major Gifts). The Senior Manager of Major Gifts will report directly to the Development Director, while the part-time Development & Data Assistant will report to the Senior Manager of Grants & Database. In total, the position will manage a team of four, that includes three direct reports. The ideal candidate will have experience managing staff or interns and will use compassion and a growth mindset to guide and nurture their expanding team.
Last, but certainly not least, this person should expect to participate fully on our leadership team which also includes LLTK's Director of Projects, Finance Director, and Executive Director. In this group, the Development Director will participate in critical decision making for the organization. Also in this capacity, they should be ready to manage both up and down and manage expectations. As a leadership team member, this individual helps to ensure that resources and decisions consider LLTK's Strategic Plan, current capacity, LLTK values, and LLTK's DEI Roadmap.
Primary Duties
Oversee fundraising program (25%)

Create and manage the annual fundraising plan & budget in collaboration with the lead development staff and Executive Director.

Manage development staff, lead hiring processes for new development staff.

Support Executive Director with fundraising-related tasks.

Regularly present to Board and staff on fundraising work.

Lead Board's Development Committee.

Work with Senior Manager of Grants & Database to develop annual grant strategy.

Work with Senior Manager of Major Gifts to develop annual major gifts strategy.

Integrate development program with mission, core salmon recovery projects, and public outreach.
Lead new fundraising initiatives (20%), including, but not limited to: planned-giving, new/special projects, endowment, etc.

Collaborate with leadership staff and Board to help set direction of organization and ensure organizational health (12.5%).

Review, and help set, policies, annual goals, and budgets.

Track progress to Strategic Plan.

Prioritize and nurture DEI efforts.

Participate in emergency planning & response.

Co-lead Board Nominating Committee with the Executive Director.

Set annual communications strategy in collaboration with communications staff and Executive Director.

Contribute to a healthy culture through modeling and decision making.


Co-lead major donor program (20%)

Lead the hiring process for a Senior Manager of Major Gifts in 2023.

Plan and execute strategies for major donor cultivation, stewardship, and solicitation in collaboration with the Senior Manager of Major Gifts.

Develop creative strategies for building relationships with individuals to maximize financial support for LLTK (including frequent field and virtual opportunities).

Steward a personal portfolio of individuals (~100) to strategically increase their support; work with staff and Board to create and steward their own portfolios.
Oversight of annual fundraising events program: manage staff and vendors to create and execute three annual fundraising events drawing 100-300+ guests, aim to achieve event fundraising success that exceeds pre-COVID numbers (20%).

Work directly with the Executive Director, Board, and Senior Manager of Communications & External Affairs to set budgets, determine annual event strategy, event themes and key messaging, ensure our DEI values are reflected in each event (from accessibility considerations to diversity of audience and speakers), steward sponsors and make annual solicitations, solicit pre-committed event gifts (paddle raises of $1k+), secure Table Captains, secure RSVPs from key guests (major donors, partners, sponsors, etc.), table mapping, etc.

Oversee staff and contractors to complete the following: marketing, auction procurement and creation, committee creation and management, general audience development, day-of tasks, volunteer management, vendor and venue coordination, creation of event collaterals (design done by external vendor), data entry, etc.


Participate fully in DEI efforts and advancement of LLTK's DEI Roadmap, likely to include participating in committees or special DEI efforts, applying a DEI lens to fundraising efforts, and working on leadership-lead DEI goals and tasks (2.5%).
Compensation, Benefits, & Location
LLTK is dedicated to centering equity. As part of that work, we have made our salary scale transparent. LLTK Directors are compensated between $100,000 – $142,000 annually. Generous benefits provided include:
Paid Time Off (Vacation accrued at 10 hours per month for the first 3 years of employment, Sick time accrued at 8 hours per month, 13 Floating PTO days)
Health Insurance
Life Insurance
Dental insurance
Health Reimbursement Account (HRA)
401k with matching opportunities (after one year of full-time employment) at 5%
Long Term Disability Insurance
Flex Spending Account
Dependent Care FSA
ORCA Pass for commuting
Dog Friendly Office
A hybrid work environment: Note that the duties of this position may include additional in-person responsibilities such as: ongoing management responsibilities (including initial get-to-know-you and trust building activities), donor meetings, and events. Despite these in-person needs, we trust you to know how and where you work best, either remotely or in our office.
Diversity, Equity, and Inclusion
Two and a half years ago staff and Board began a formal process of examining ourselves and our organization with a DEI lens. Our intention is to do this work so that we can authentically embrace DEI principles as a core value that drives the success of our people, our partners, and our work.
How to Apply
We welcome and encourage qualified people of all identities and abilities to apply. Please email to apply, letting us know how/where you heard about the job, and include a resume or CV and 1-page cover letter that describes your interest in LLTK and this position, and your relevant qualifications and experience. Application review begins January 25th; the position will remain open until filled.
We look forward to receiving your materials. Please send them to Lynn Baker at lbaker@lltk.org. We're a small team and politely request that follow-up calls or emails be restricted to technical questions or necessary accommodations having to do with applying.