JOIN US: To receive LLTK news, event updates, and links to salmon recovery articles in local media, please join our community on Facebook and Twitter.
---
This spring, thousands of people across the Pacific Northwest will join Long Live the Kings (LLTK) and Vulcan Inc. for a fun and interactive journey. Starting March 15th, you and your friends, family, and coworkers can sponsor a steelhead with a minimum $25 donation. Once you've chosen your fish (see a few of our contenders below), you can team up or compete, and between May 8th and 19th, follow your steelheads' adventure as they fight to survive their grueling trek through Puget Sound, avoiding predators, fighting disease, and navigating other obstacles. Sign up now to be notified when you can begin sponsoring!
---
---
Survive the Sound is a new way for people to interact with and learn about our Washington State fish. Steelhead are magical: their behavior can signal deeper issues within the surrounding ecosystem, they are prized by chefs and anglers alike, and their presence is critical to sustaining tribal culture and treaty rights. Unfortunately, the Puget Sound steelhead population has declined dramatically over the past century —to less than 10% of its historic size— and they're now listed as threatened under the Endangered Species Act. Today, there is serious concern that this iconic fish will slip into extinction.
LLTK and our partners are especially concerned with the low numbers of juvenile steelhead surviving their brief, two-week journey through the marine waters of Puget Sound on their way to the Pacific Ocean. Fewer than 20% are successfully making the trek!
To track these patterns, LLTK and partners capture wild juvenile steelhead annually as they make their way downriver to Puget Sound. Upon capture, we implant sophisticated transmitters into the fish that emit a unique acoustic ping. Our partners then track each signal by triangulating their position with receivers strategically placed in the water around Puget Sound.
This research approach makes Survive the Sound possible. The steelhead available for sponsorship represent real fish, using data depicting real survival outcomes for the entire population.
This research is part of LLTK's work to restore wild salmon and support sustainable fishing. LLTK and our Canadian partners, the Pacific Salmon Foundation, coordinate the work of over 60 entities in the Salish Sea Marine Survival Project: to determine why certain species of salmon and steelhead are dying in the combined marine waters of Puget Sound and Strait of Georgia, known as the Salish Sea.
We're moving quickly to isolate solutions to specific problems we're certain impact salmon and steelhead. For example, we know steelhead are dying at the Hood Canal Bridge, and it's likely their normal migration path is being disrupted by the floating bridge somehow, increasing the chances that a nearby predator will find an easy meal. The Survive the Sound campaign shines a spotlight on our marine survival research and Hood Canal Bridge assessment by inviting people to learn what's really going on with steelhead beneath the surface of Puget Sound.
---
If you're interested in helping to save Puget Sound Steelhead and supporting Long Live the Kings, sign up for updates and share the campaign with your friends and family. If you're looking for more ways to get involved, contact Lucas Hall at lhall@lltk.org.
---
Survive the Sound is presented by:
Please join us for Salish Stories: Fish Tales and Sea Shanties, our 2017 Benefit Dinner, on Thursday, April 20, at Sodo Park, in Seattle. Here is a preview of this year's event:
LLTK Founder and Board Chairman Jim Youngren will be honored with our Lifetime Achievement Award in Salmon Conservation
Incredible live and silent auction items including Husky football tickets!
Salmon stories from the LLTK community
A peek at our brand new Survive the Sound campaign
More details to come!
Expect your invitation in the mail soon! To make sure you don't miss an update, follow us on Facebook and Twitter. If you don't already receive LLTK's eNewsletter, scroll down to the form in the footer and sign up!
To purchase tickets, click here >
---
SPONSORSHIP OPPORTUNITIES
Sponsorship opportunities are available! To learn more, contact Daniel Poppe at 206.382.9555, x21, or email dpoppe@lltk.org. You may also download a Sponsorship Benefits Sheet.
View photos from last year's Benefit Dinner here.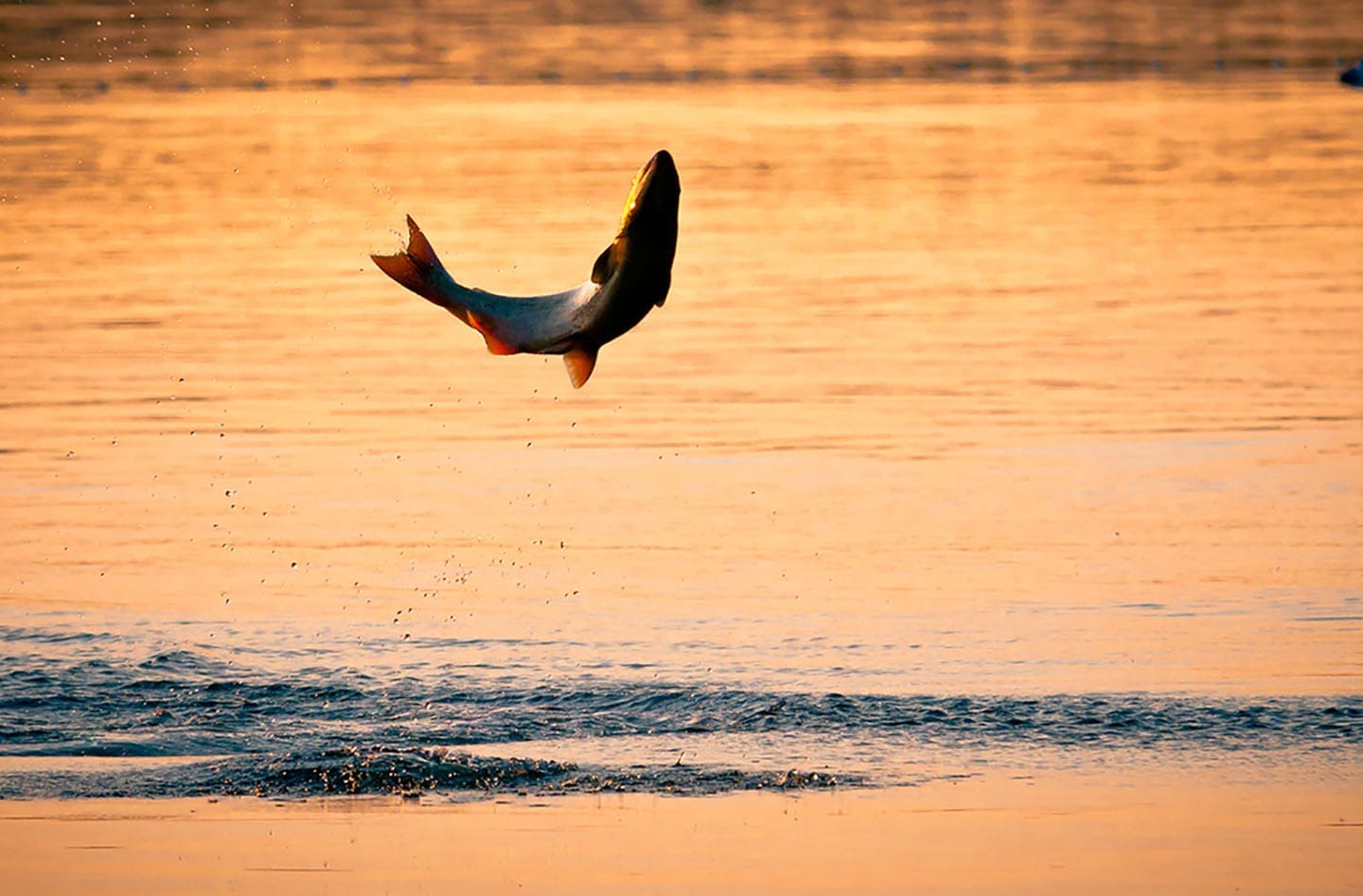 "'Seafood sleuths' study mystery of Pacific Northwest salmon declines"
Wherever you live in the Pacific Northwest, you likely have salmon for neighbors. And while the human population boom shows no sign of slowing (about 3.5 million in the Seattle metro area covering the vast swath from Everett to Tacoma), it's an entirely different story for the salmon.
For reasons no one fully understands yet, juvenile chinook salmon, coho salmon and steelhead (the Washington state fish) are surviving at far less than historic levels in Puget Sound and the Strait of Georgia, the combined international waters known as the Salish Sea.
One of the organizations taking a leading stewardship role in salmon conservation is Long Live the Kings, which has worked since 1986 to restore wild salmon and steelhead populations and support sustainable recreational, commercial and tribal fishing in the waters of the Pacific Northwest.
Read more at the Seattle Times.
2016 marked our 30th year of work to restore wild salmon and steelhead and provide sustainable fishing in the Pacific Northwest.
It was a year of growth, new project work, and celebratory anniversary events. We hosted our first ever VIP fishing derby, forged new partnerships, launched impressive new initiatives, and more.
Read about some of what we accomplished in 2016, and the entities that partnered with us, in our 2016 Digital Annual Report.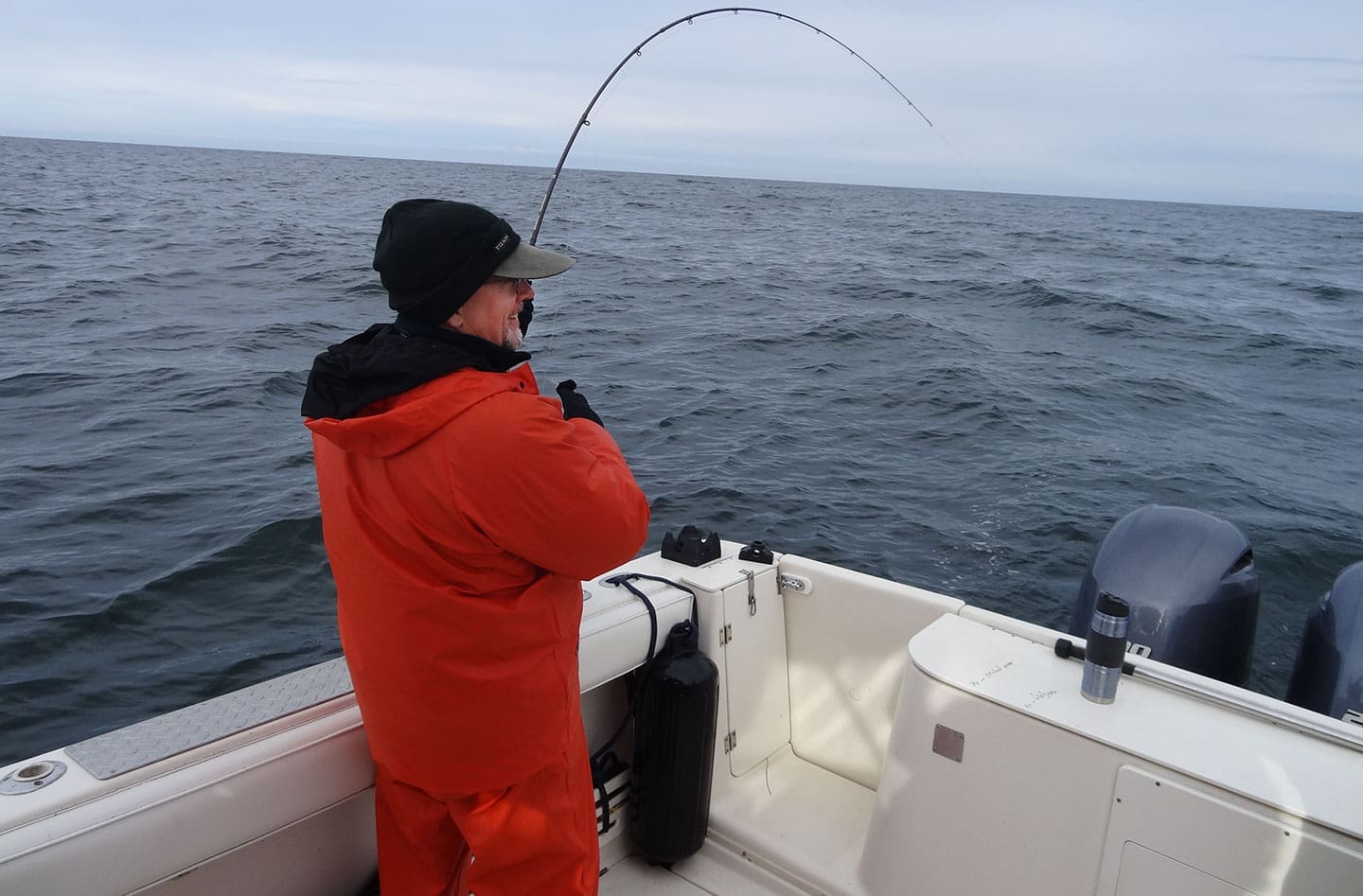 Dear Friends,
For more than 50 years, my family and I have fished the Salish Sea, trolling for Blackmouth in the winter and chasing Coho and Chinook salmon in the summer. Spots like the west side of Orcas Island, Obstruction Pass, Elliot Bay, and Point No Point bring back so many great memories!
Fishing is an important part of my heritage and contributes to my sense of place. It is central to how I define my home in this region. Yet, fishing has changed dramatically over recent decades, making it harder and harder to continue as before.  Read more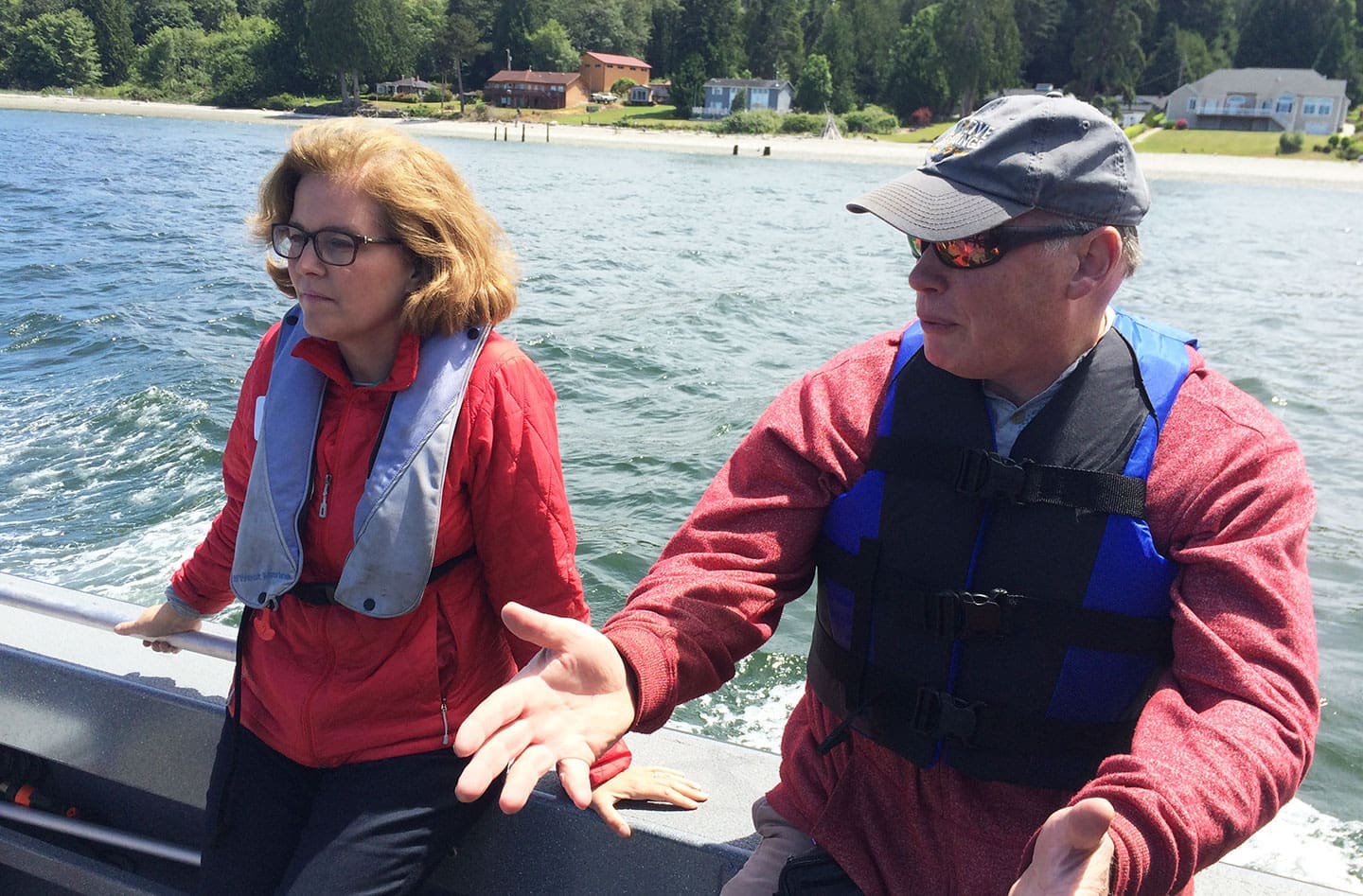 LLTK is working with our partners to better understand and mitigate the impacts of the Hood Canal Bridge on out-migrating salmon and steelhead. This work is based on recent research findings by scientists from NOAA Fisheries, which indicated that 36% of juvenile steelhead being tracked as they migrated past the Bridge were presumed dead; and on preliminary modeling conducted by the Pacific Northwest National Laboratory which showed that the Bridge may be restricting water circulation in Hood Canal. Read more
Our second annual VIP fishing derby will take place June 22-25, 2017, on British Columbia's beautiful Esperanza Inlet, hosted by Nootka Marine Adventures at the spectacular Newton Cove Resort. Space is limited – sign up now!
On June 15th, Lummi fishermen completed another year of their pilot tangle net fishery.  This project, begun in 2012, stemmed from discussions between Lummi Natural Resources staff, Long Live the Kings and the Washington Department of Fish and Wildlife (WDFW).  The purpose of the selective fishery is threefold: to gather information on the status of the early Chinook spawning migration; to test the feasibility of conducting a traditional fishery in a manner that would protect ESA listed species; and to provide access to surplus hatchery fish returning to the North Fork Chinook supplementation program at WDFW's Kendall Creek Hatchery. Read more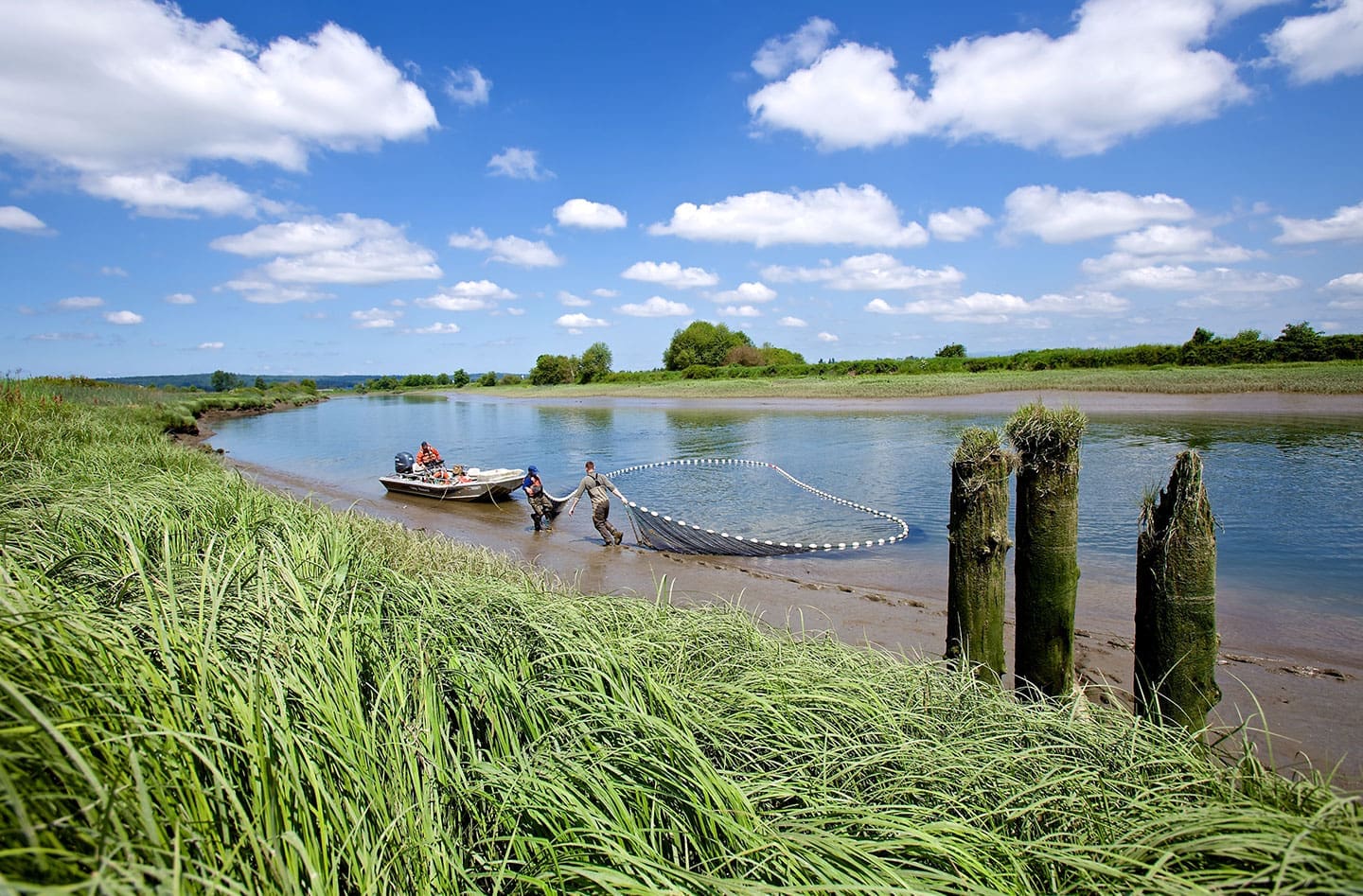 Our summer research season has kicked into gear. LLTK and our partners are out in the field, working to understand the impacts of the Hood Canal bridge on out-migrating steelhead, tracking harbor seals to monitor their interactions with young salmon, and more. Enjoy these updates from their efforts.
From June 18-21, we held a terrific first annual VIP Fishing Derby to benefit Long Live the Kings and our Glenwood Springs Field Station at Nootka Marine Adventures' Newton Cove Resort on the beautiful west coast of Vancouver Island. Participants competed for $25,000 in prize money over two full-days and two half-days of productive guided fishing […]