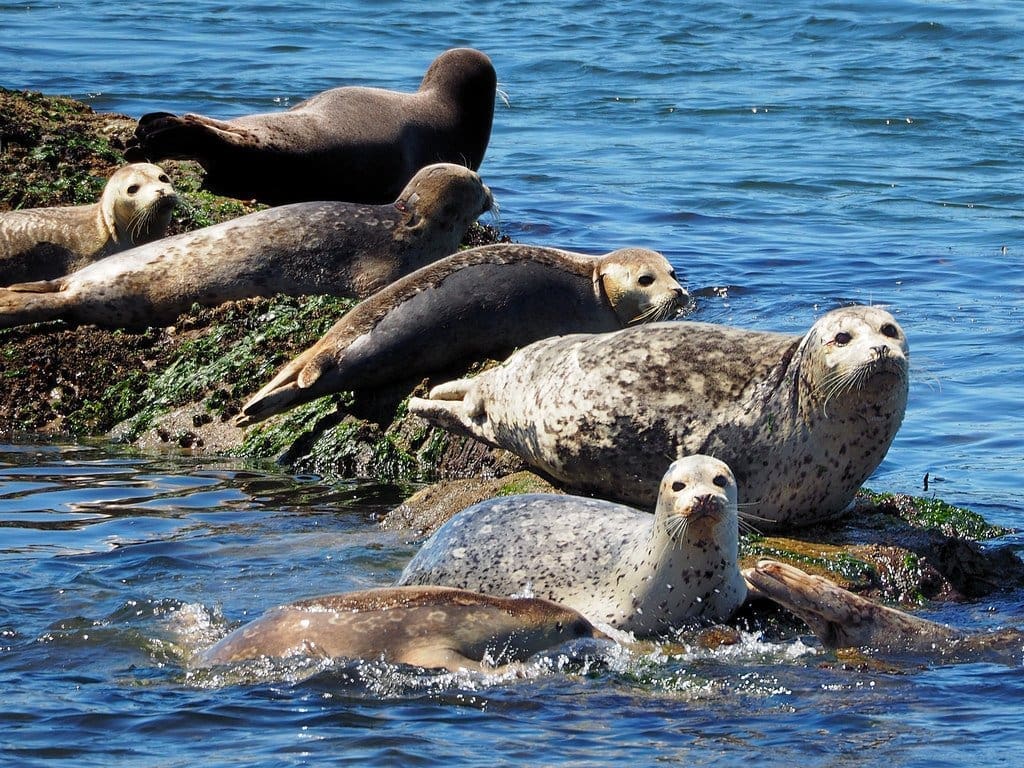 Statement to the WDFW Commission – Dec. 14, 2018
LLTK's Deputy Director, Michael Schmidt, made comments during a science update to the Washington State Departement of Fish and Wildlife Commission regarding the impact of pinnipeds in Puget Sound. This forum was considered a learning opportunity for the Commission and it was not making policy decisions or choosing a course of action. The session was officially described as: "Department staff will brief the Commission on recent analyses examining pinniped consumption of salmonids in Puget Sound and the Outer Coast. In addition, Department staff will brief the Commission regarding management options within the Marine Mammal Protection Act and associated pros and cons."
Schmidt made the following comments:
Mr. Chairman and the rest of the Commission,
My name is Michael Schmidt. I'm the Deputy Director of Long Live the Kings, a nonprofit devoted to salmon recovery and sustainable fisheries. Since 2014, Long Live the Kings and the Pacific Salmon Foundation of Vancouver, BC have been coordinating the Salish Sea Marine Survival Project. This international effort is to determine why juvenile Chinook, coho and steelhead are dying as they traverse the Salish Sea marine environment. This is a collaborative effort, with 60 state, tribal, federal, private, academic and NGO's involved, including the Washington Department of Fish and Wildlife, who plays a major role. We reported to the Commission on the steelhead portion of this effort a couple of years ago. To date, over $20M has been invested in 90 ecosystem studies occurring throughout the Salish Sea. This includes some of the seal research you will hear about today.
The science is suggesting harbor seals are playing a substantial role in Chinook mortality in Puget Sound, and we agree it's an important issue to contend with; however, we ask that you keep in mind the following as you listen today:
We are learning there are likely several factors affecting Chinook survival, and their impacts are likely cumulative. Limited estuary habitat, contaminants, variation in prey, low abundance of herring and pacific sand lance, competition with pink salmon, and hatchery rearing and release strategies all may be playing a role.
When considering how to address the impacts of harbor seals, we ask that you maintain an ecosystem perspective. Past and new research have brought additional hypotheses to the forefront, suggesting that the low abundance of forage fish, migration barriers like the Hood Canal Bridge or Ballard Locks, artificial haulouts, and the consolidation of hatchery release timing across the Salish Sea could be exacerbating seal predation.
We agree we must not wait too long to act, but we ask that you support the Department and their partners in their process to collect and refine the data that will help define a path forward. Ongoing and proposed studies will help clarify the level of impact seals are having, where we should be most concerned, and what options, from an ecosystem perspective, we may have for addressing the issue.
Finally, we ask that, with any action you pursue to increase the number of Chinook returning to Puget Sound, you continue the science, you monitor the effectiveness, and you adjust accordingly based on results. In ecosystem management, all actions are experiments.
The full session can be viewed on TVW.
Featured image from the Encyclopedia of Puget Sound.