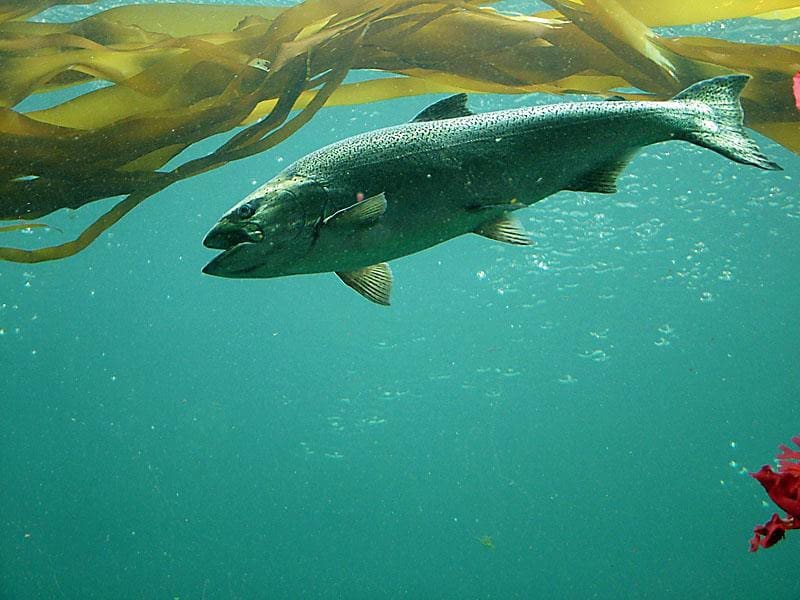 Long Live the Kings Awarded AI for Earth Grant from Microsoft
Long Live the Kings has been awarded a grant from Microsoft as part of its 'AI for Earth' program. The grant will be used to power an intensive ecosystem model of Puget Sound.
AI for Earth is a Microsoft program aimed at empowering people and organizations to solve global environmental challenges by increasing access to AI tools and educational opportunities, while accelerating innovation, via the Azure for Research AI for Earth award program, Microsoft provides selected researchers and organizations access to its cloud and AI computing resources to accelerate, improve and expand work on climate change, agriculture, biodiversity and/or water challenges.
Long Live the Kings, a nonprofit with over 30 years of experience recovering wild salmon and steelhead and supporting sustainable fisheries, is among the first grant recipients of AI for Earth, which was first launched in July 2017. The grant process was a competitive and selective process and was awarded in recognition of the potential of the work and power of AI to accelerate progress.
"Microsoft's Azure platform gives us the capacity, power and speed to rapidly assess impacts to our Puget Sound food web that may ultimately be affecting the salmon we care so much about," said Long Live the Kings Deputy Director, Michael Schmidt.
The ecological model Azure supports is part of the Salish Sea Marine Survival Project, a 60 entity, $20 million effort to determine why juvenile salmon are dying in our combine marine waters of Puget Sound and the Strait of Georgia. Bolstering marine ecosystem modeling with Azure cloud computing will provide natural resource mangers the opportunity to understand how changes to our ecosystem (pollution, warming waters, etc.) will affect salmon and other key Puget Sound species, such as killer whales and shellfish.
To date, Microsoft has distributed more than 35 grants to qualifying researchers and organizations around the world. Microsoft recently announced their intent to put $50 million over 5 years into the program, enabling grant-making and educational trainings possible at a much larger scale.
More information can be found on these websites:
AI for Earth: https://www.microsoft.com/en-us/aiforearth
Long Live the Kings: https://lltk.org/
The Salish Sea Marine Survival Project: https://marinesurvivalproject.com/