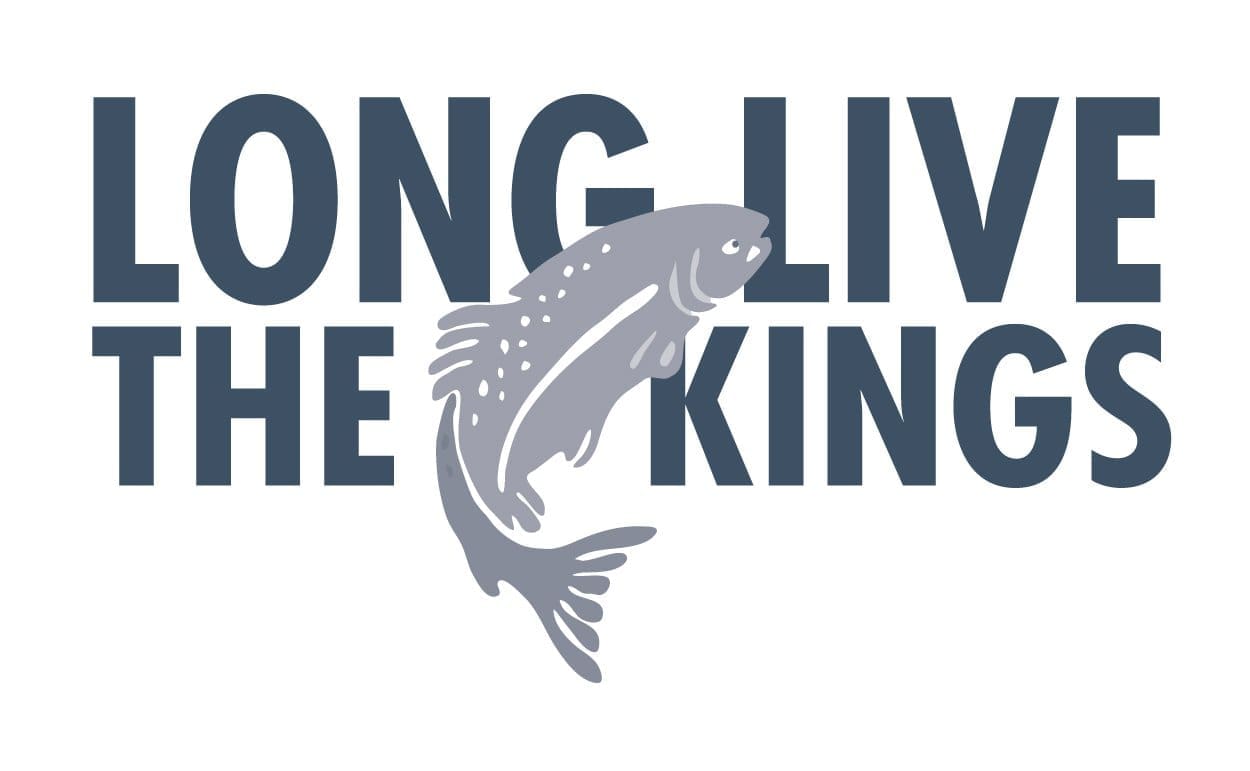 Senior Communications Manager
About Long Live the Kings (LLTK)
LLTK's mission is to restore wild salmon and steelhead and support sustainable fishing in the Pacific Northwest. Since 1986, we have been advancing science, improving management, and implementing solutions to balance the needs of fish and people. LLTK envisions a sustainable Northwest with a growing human population, a thriving economy, and flourishing salmon runs.
Our 18-member Board of Directors and 16 dedicated staff members seek broad involvement to help us accomplish our goals. Our core values are stewardship, collaboration, results, and learning. Our staff are located in Seattle, Hood Canal, and Orcas Island, and work throughout western Washington and the Pacific Northwest. Learn more about us in our 2025 Strategic Roadmap and on our website.
Position Summary – Senior Communications Manager
Long Live the Kings (LLTK) is seeking an experienced communications professional to help advance Pacific Northwest salmon recovery and build the constituencies needed for meaningful policy change. This full-time position reflects our growing efforts to better share our work and engage the public in salmon recovery. The Senior Communications Manager reports directly to the Executive Director and collaborates across all departments to craft and implement an effective and mission-centered communications strategy. As manager of LLTK's communication work, this role offers significant potential for leadership and career growth.
If you are a strategic and intersectional thinker, have experience growing constituencies, have developed comprehensive communications plans, possess strong writing skills, and are excited by the prospect of getting into the community and engaging with a diverse set of stakeholders, we would like to consider you for this role.
LLTK is currently using a hybrid workplace model. We ask all staff to work from our office in downtown Seattle at least one day a week, Tuesdays. Additionally, we have quarterly staff gatherings that require in-person participation and there will be additional work location and travel needs specific to this position. Note that this may change as we continue to adjust to workplace changes brought about by the Covid-19 pandemic.
Key Responsibilities
Works with senior staff and Board to create short and long-term strategic communication plans, with updates annually.
Oversees strategic planning, messaging, content development and maintenance, and expansion of LLTK media presence.
Works closely with the Executive Director and program staff to execute appropriate organizational messaging on local, state, and federal issues that impact salmon recovery.
Works closely with the Development Director on donor outreach strategies and materials, and event messaging.
Supports the Board Communications Committee to ensure timely and effective input on communication initiatives and platforms.
Spearheads list growth efforts with a goal of 15% year over year net list growth.
Collaboratively plans, develops, and implements communication efforts, including strategic development of outreach programs.
Oversees development and management of various communications platforms and collateral pieces: annual report, communications plans and campaigns, videos, website, social media channels, blog, email marketing platform, newsletters, etc.
Builds and maintains relationships with media outlets and influencers.
Researches and maintains up-to-date information on the communications landscape for salmon recovery and natural resource management.
Attends community events on behalf of Long Live the Kings.
Supervises all aspects of the organization's communications program, including budgets, contractors and vendors, workflow, and dissemination of information to staff, Board Members, and partners.
Networks with salmon recovery related entities locally, domestically, and internationally.
Responsible for supporting senior staff in all aspects of program growth relevant to communications, including creating project specific messaging and marketing collateral.
Participates fully in DEI efforts and advancement of LLTK's DEI Roadmap.
Required Skills & Qualifications
3-5 years' experience as a communications professional in a similar position at a nonprofit, agency, academic institution, or corporation.
Bachelor's degree in a related field: English, journalism, communications, etc. or equivalent combination of experience, education, and training.
Demonstrated experience creating and executing strategic communication plans.
Strong writer and storyteller, able to understand complex policy and scientific content to create compelling messaging for specific audiences, across a variety of platforms.
Excellent public presentation and interaction skills.
Capable of working with government agencies and private sector partners as part of collaborative community centered projects.
Creative thinker ready to employ A/B testing and analyze data to drive messaging content and send frequency.
Knowledge of list growth best practices.
Strong project manager with the ability to multitask, prioritize and meet deadlines in a fast-paced environment.
Excellent proofreading, writing and copy-editing skills.
Expertise with Microsoft Office Suite, email marketing platforms, and content management systems.
Ability to proactively communicate and work well with others in a professional office environment.
Valid driver's license.
Desired Skills & Qualifications
Experience working with, and building relationships with, domestic and international media (specifically in the environmental/conservation sector).
Knowledge of Adobe Creative Suite products including Photoshop, InDesign, Illustrator, and other publishing software.
Passion for protecting and stewarding nature and wildlife.
Experience collaborating with development staff to create intersectional communications and fundraising plans.
Leadership role(s) in prior paid, or volunteer, positions.
Previous team management and supervisory experience.
Availability and suitable travel arrangements for frequent meetings or events in the Seattle area.
Prior environmental work experience.
Compensation, Benefits, & Location
LLTK Senior Managers are compensated between $79,000 – $106,000 annually. Generous benefits provided include:
Paid Time Off (PTO):

Vacation is accrued at 10 hours per month for the first 3 years of employment (15 days per year). Starting in year 4, you will accrue 13.33 vacation hours per month (20 days per year). Accumulated PTO days roll over to the next year, but cannot exceed 15 or 20 days depending on employment length.

Paid Sick time accrued at 8 hours per month (12 days per year). Accumulated sick time rolls over into the next year but is caped at (18 days).

13 Floating PTO days are available at the start of each year, but do not roll over to the follow year. These were originally instituted to replace set paid holidays.

Health Insurance Currently under Premera Blue Cross PPO (Heritage Network) including a $15,000 Life/AD&D employee only and 3-visit Employee Assistance Program (EAP) program.
Dental insurance LLTK covers 100% of the employee premium and 50% of the dependent Premium.
Health Reimbursement Account (HRA) annual benefit of $3,500 for individual and $6,500 for those with dependents, 100% covered by LLTK.
401k with matching opportunities (after one year of full-time employment) at 5% as long as the employee defers 1%.
Long Term Disability Insurance.
Flex Spending Account Allows employees to put pre-tax dollars into an FSA to paid for non-reimbursed medical expenses; annual carry over max of $500.
Dependent Care FSA IRS allows $5k of pre-tax dollars to be spent on qualified dependent care expenses (2023).
ORCA Pass for commuting works on all sound transit bus and rail.
Dog Friendly Office.
Diversity, Equity, and Inclusion
Staff and Board have begun a formal process of examining ourselves and our organization with a DEI lens and have started implementing changes. Our intention is to do this work so that we can authentically embrace DEI principles as a core value that drives the success of our people, our partners, and our work.
How to Apply
We welcome and encourage qualified people of all identities and abilities to apply. Please email to apply, letting us know how/where you heard about the job, and include a resume or CV and 1-page cover letter that describes your interest in LLTK and this position, and your relevant qualifications and experience. Application review begins April 24th; the position will remain open until filled.
We look forward to receiving your materials. Please send them to Lynn Baker at lbaker@lltk.org. We're a small team and politely request that follow-up calls or emails be restricted to technical questions or necessary accommodations having to do with applying.