¡Último día de la migración!
¡Solo siete peces sobrevivieron! ¡GUAU! Parece que las truchas arcoiris jóvenes necesitan nuestra ayuda para sobrevivir a su migración a través de Puget Sound. Long Live the Kings y sus socios están trabajando para aprender porque los salmones juveniles y las truchas arcoiris están muriendo a un nivel elevado en Puget Sound. Esto puede ser una parte importante para ayudar a recuperar estos peces icónicos. ¡Esperamos que se mantenga en contacto para aprender más sobre este proyecto importante!
Usa tu correo electrónico o nombre de usuario, inicie sesión en SurvivetheSound.org/es. Inmediatamente vas a ver el progreso de tu pez. Usa el filtro del mapa para ver todos los 48 pescados y prueba tu conocimiento con el cuestionario diario. Haz clic en peces individuales para obtener más información y observar su migración.
Gracias a todos los que participaron este año. Ayúdenos a alcanzar nuestra meta de $40,000. Dona para apoyar la recuperación del salmón salvaje y la trucha arcoiris en Puget Sound. No podríamos hacerlo sin USTED.
Aprende sobre: Depredadores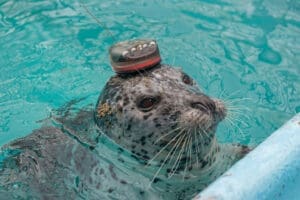 El salmón es una parte importante de nuestra vida y dieta, pero también compartimos este recurso con muchas otras especies. Los pájaros, las focas, los leones marinos, los osos, las marsopas, las ballenas, y otros pescados dependen del salmón como parte de su dieta. Con las poblaciones del salmón y la trucha arcoiris en riesgo, muchas personas se preguntan si hay demasiadas bocas comiendo salmón juvenil.
¿Quieres mostrar tu amor por el salmón?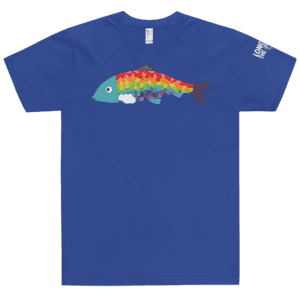 Hemos recibido muchas solicitudes de camisetas de Survive the Sound durante los últimos 5 años de la campana. Tenemos todo los 48 peces para elegir, varios colores de camisa para cada diseño!
¡Gracias a nuestros patrocinadores!
¿Preguntas?
Llama: 206-382-9555 x30