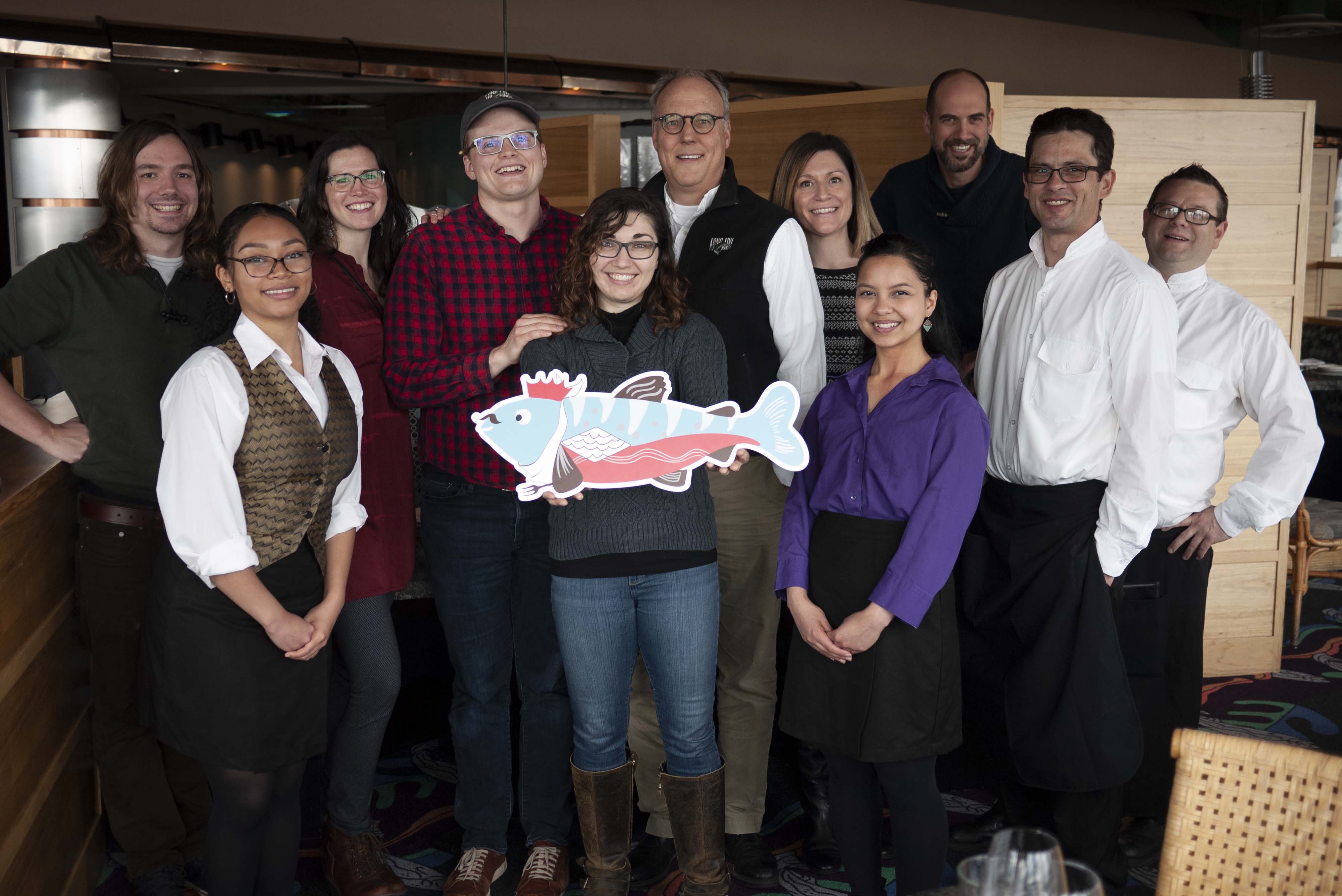 Anthony's Restaurants and LLTK – Partners to Save Salmon
Anthony's and Long Live the Kings began building a partnership in 2014. The restaurant's founder, Budd Gould and his son Herb (CEO of Anthony's), found that their vision to preserve the health and well-being of the seafood industry aligned perfectly with Long Live the Kings' mission to recover wild salmon and steelhead. Budd's other son, JJ, who is a retired Chief of Wildlife for the Idaho Fish and Game and a certified Wildlife Biologist, was nominated to join the Long Live the Kings' Board of Directors in 2016. Our partnership has grown ever since.
When we introduced Survive the Sound to the team at Anthony's, they wanted to help make this innovative campaign a reality. They were excited for opportunity to bring information about salmon recovery to students and the public. We've both known that passionate salmon conservationists are often born after enjoying and learning about this precious resource. Anthony's saw the opportunity to help create this experience for their guest.
"Providing our guests and the rest of the public with accurate information on salmon and our environment is an important step to making better decisions that benefit future generations," says Budd. "It is an honor and a privilege to be able to partner with an organization like Long Live the Kings that are so dedicated to this very mission."
Long Live the Kings is thrilled to have a partner like Anthony's to help bring our mission to a broader audience. The generosity and dedication from companies like Anthony's allows us to push the boundaries of salmon recovery; to explore new ideas and take on new challenges. Anthony's is a leader among the growing number of local companies who are setting a high bar for investments in their local environment, empowering us to protect and restore the Pacific Northwest we want to leave for our children.