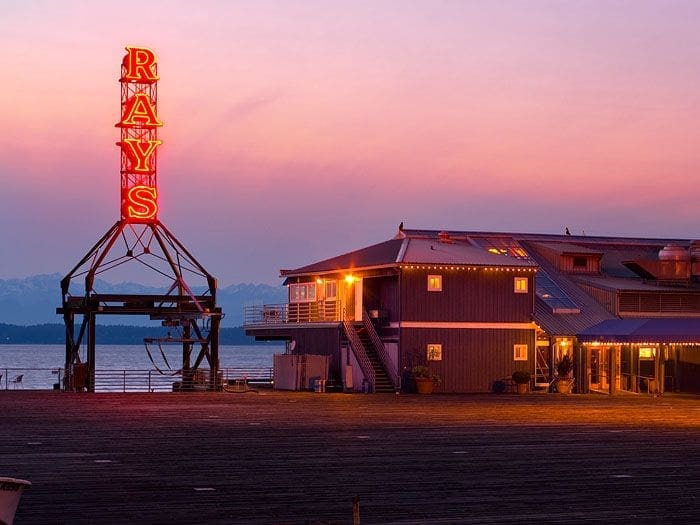 Long Live the Kings is proud to have forged a partnership with Ray's Boathouse and Café. Now stronger together, we will work to move our mission forward to recover wild salmon and steelhead, and support sustainable fishing.
To help achieve that mission, and serve the community with the finest local seafood, Ray's will do what they always have, source and harvest salmon sustainably. But with this partnership their commitment deepens beyond the fish they serve, they are joining in hands-on recovery work in the field. They are learning about the issues facing salmon to become educated ambassadors, able to impart the ways we can all be better stewards of these icons. And they are providing essential funding that allow us to continue our research and recovery efforts in Puget Sound, and beyond.
With a rapidly growing human population and economy, we believe it is critical that the business community, especially those tied so closely to the fate of our salmon and steelhead, actively protect the resource to help ensure that this continues to be a special place where salmon thrive.
We extend a deep thanks Ray's Boathouse and Café for their desire to do good, and dig into the collaborative work necessary to restore our salmon and steelhead.