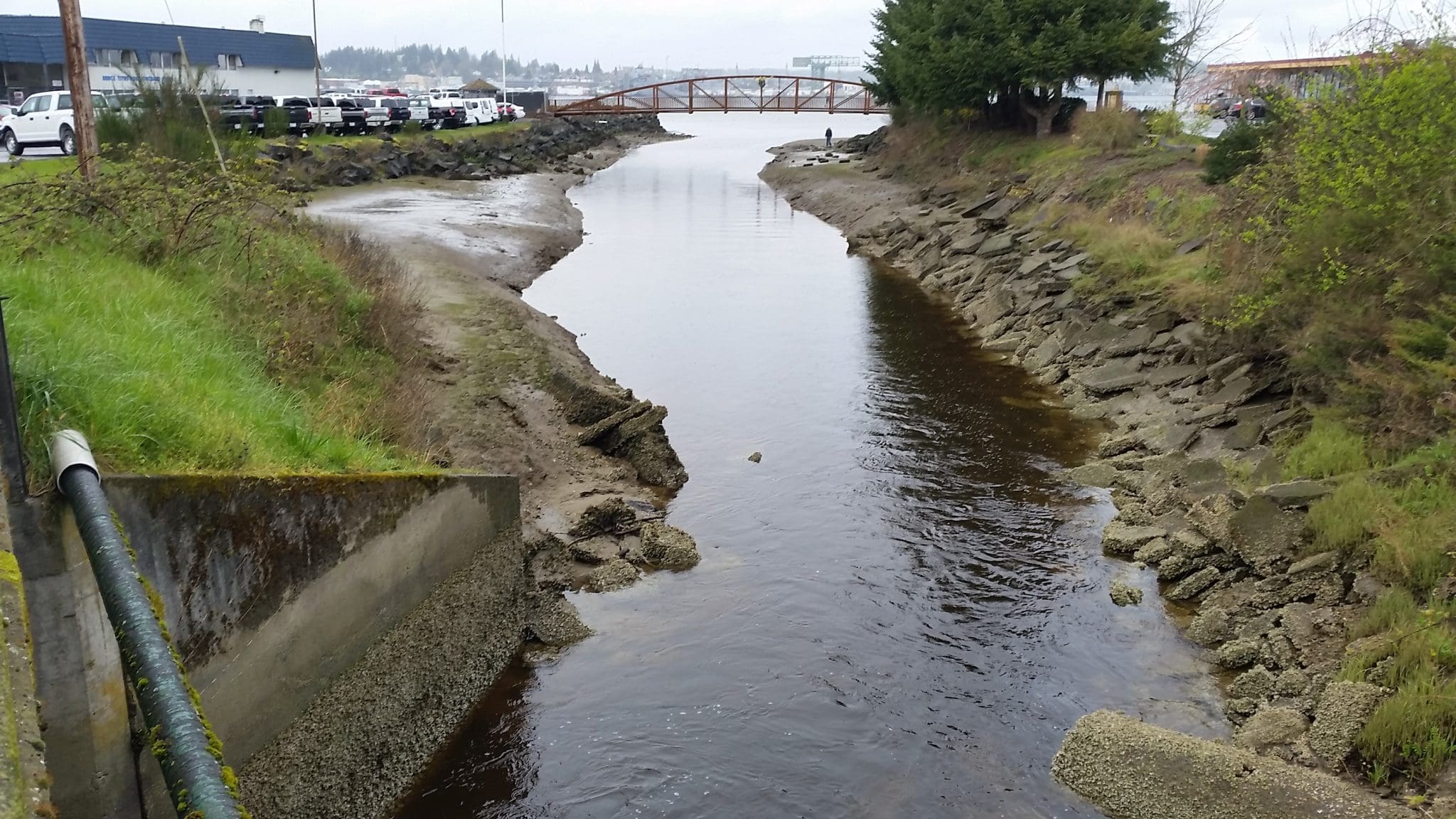 Partnering with Salish Sea Tribes to Restore Salmon Populations
Environmental Science Associates is an LLTK Sponsor.
The Salish Sea (comprised of the Puget Sound, Strait of Georgia, and Strait of Juan de Fuca) is the lifeblood of the Pacific Northwest—it's a platform for recreation, a conduit for transportation, and is home to one of the region's most precious cultural resources: salmon. But with the region's surging population and the growing threats of climate change, the health of this lifeline hangs in the balance.
Even with the relatively small amount of funding devoted to recovery efforts, a modest amount of funding is still making its way into the region for restoration of the Puget Sound and its surrounding rivers and tributaries. And, while the funding is mostly federal, the work that actually affects species and habitats happens at the local level with on-the-ground projects. While local governments, environmental firms, and organizations (like Long Live the Kings and the Puget Sound Partnership) can help steer the efforts of salmon recovery, it is Washington's Native American tribes that play a critical role in the recovery and restoration of the Puget Sound ecosystem and its native salmonids.
The Suquamish: A Salish Sea Tribe Committed to Saving Salmon
As with most of Washington's Native American tribes, the Suquamish are connected to salmon in virtually every aspect of their daily life—from nourishment and family to ceremony and trade. Taking their name from a phrase in their traditional Lushootseed language, these "people of the clear salt water" are expert fisherman, canoe builders, and basket weavers that have lived in harmony with the lands and waterways along Washington's Central Puget Sound Region for thousands of years. Today, salmon remains a staple in the diets of Tribal people and is also the primary source of income for many Tribal families. The Suquamish Tribe is committed to maintaining the health and productivity of salmon to ensure availability for future generations, and, as such, have been an instrumental player in helping to restore healthy populations in the region. Here are two recent projects that Environmental Science Associates (ESA) partnered with the Tribe on that illuminate this commitment.
Partnership in Action: Recent Project Examples
Since the initial listing of Puget Sound steelhead as threatened in 2007, the Suquamish Tribe has been a champion for steelhead recovery and a leader in monitoring salmon and steelhead returns and watershed conditions. In 2016, the Tribe successfully persuaded NOAA Fisheries to expand the portion of the Kitsap Peninsula designated as critical habitat for steelhead. More recently, the Tribe has invested valuable time and resources toward assessing priority watersheds on the peninsula to enable more effective management, protection, and restoration of habitat for steelhead and other salmon species. Now, in collaboration with the West Sound Watersheds Council, the Tribe will be one of the first watersheds to tackle developing a recovery plan chapter for steelhead.
ESA—in partnership with Long Live the Kings—is currently assisting the Tribe with this laudable endeavor by developing population and habitat goals for this community of steelhead, an effort that requires broad evaluation of existing information, model approaches, and stakeholder input. With scant data available for these fish, we will rely the best available local science and other pertinent information along with regional tools and guidance such as the Puget Sound Partnership's Chinook Recovery Planning toolkit to expedite development of recovery strategies and the final plan.
Prior to this steelhead effort, the Suquamish focused on the human induced impacts to the spawning, rearing, and migratory habitat of native salmonids in the Blackjack Creek watershed, and finding ways to prevent further degradation and restore habitat-forming processes. Through a science-based assessment, ESA assisted the Tribe in developing a complete and clear plan of distinct strategies and actions that can guide, inform, and ultimately meet its objectives for restoring watershed processes, including the stream, riparian and floodplain conditions, estuary, and nearshore habitats in this specific area of Puget Sound.
While there is still a tremendous amount of work to be done, it is these concentrated efforts—in partnership with Salish Sea tribes—compounding over time that will have a profound and lasting impact in restoring the precious balance of Puget Sound.
Ilon Logan is a Senior Ecologist at Environmental Science Associates.