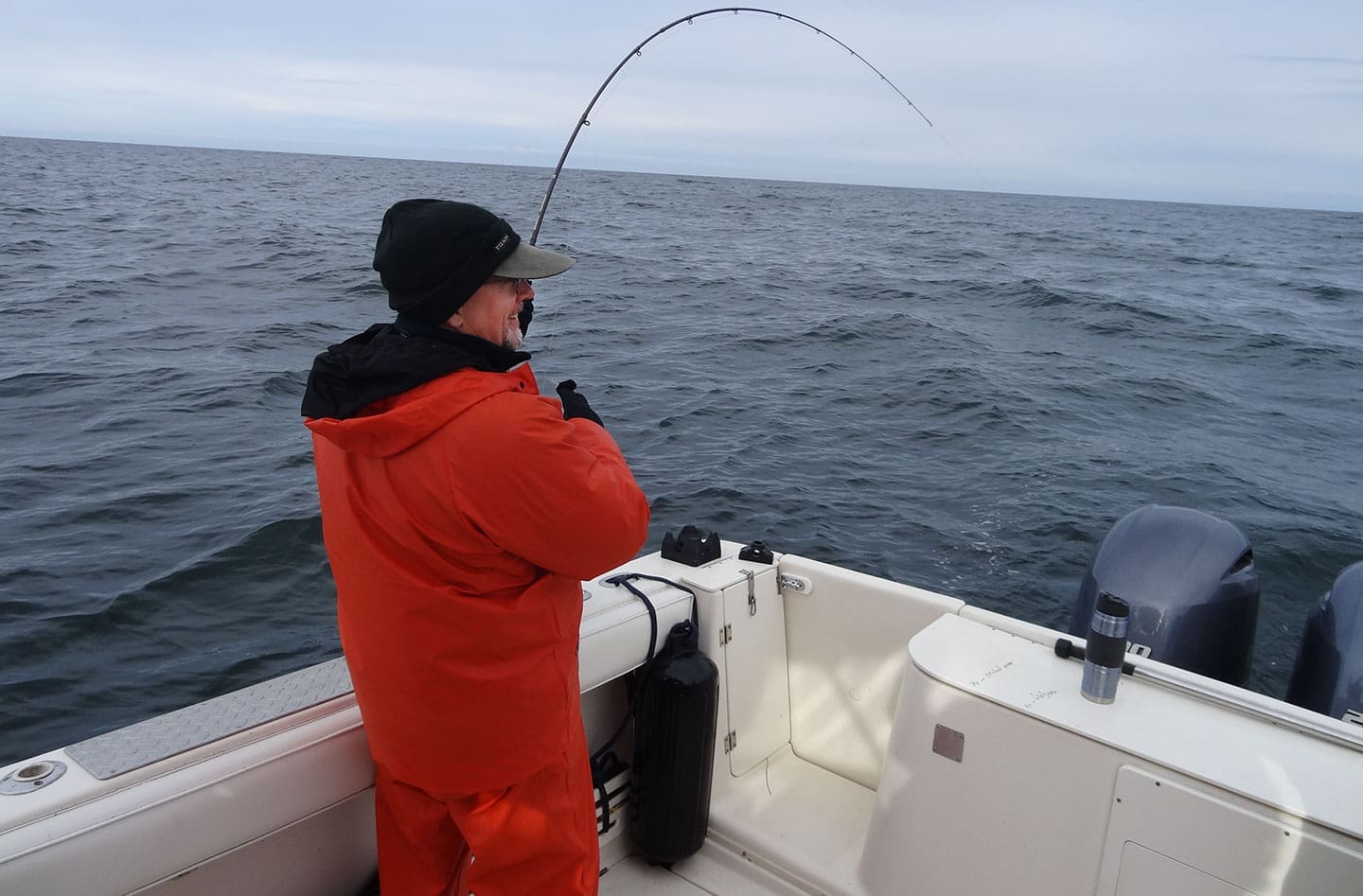 A Special Message from LLTK Board Member Jim Kraft
Dear Friends,
For more than 50 years, my family and I have fished the Salish Sea, trolling for Blackmouth in the winter and chasing Coho and Chinook salmon in the summer. Spots like the west side of Orcas Island, Obstruction Pass, Elliot Bay, and Point No Point bring back so many great memories!
Fishing is an important part of my heritage and contributes to my sense of place. It is central to how I define my home in this region. Yet, fishing has changed dramatically over recent decades, making it harder and harder to continue as before. 
You can make a difference. Invest today in the future of salmon with a gift to LLTK. Donate now >
Dramatic drops in salmon returns have created a crisis for the fishing community — for sports, Tribal and commercial fishermen. Known and unknown threats to the species abound, resulting in fewer and fewer adult salmon returning to their home rivers to spawn.
Despite the alarming state of our fisheries, I have cause to be optimistic for the future.
LLTK is bringing the best technology, minds and hands to bear on identifying the key factors behind salmon mortality, and restoring this iconic fish in our region. They are leading an international coalition focused on finding real, workable solutions based on sound science. With field stations on Orcas Island and Hood Canal, LLTK is putting salmon and steelhead back into the water, giving us all the chance to continue our traditions and pass the joy of fishing and connection with nature onto the next generation.
Please join me as a supporter: Invest today. Together, we can bring salmon back to our waters. To make your gift now, click here.
Sincerely,
James A. Kraft
Board Member, Long Live the Kings