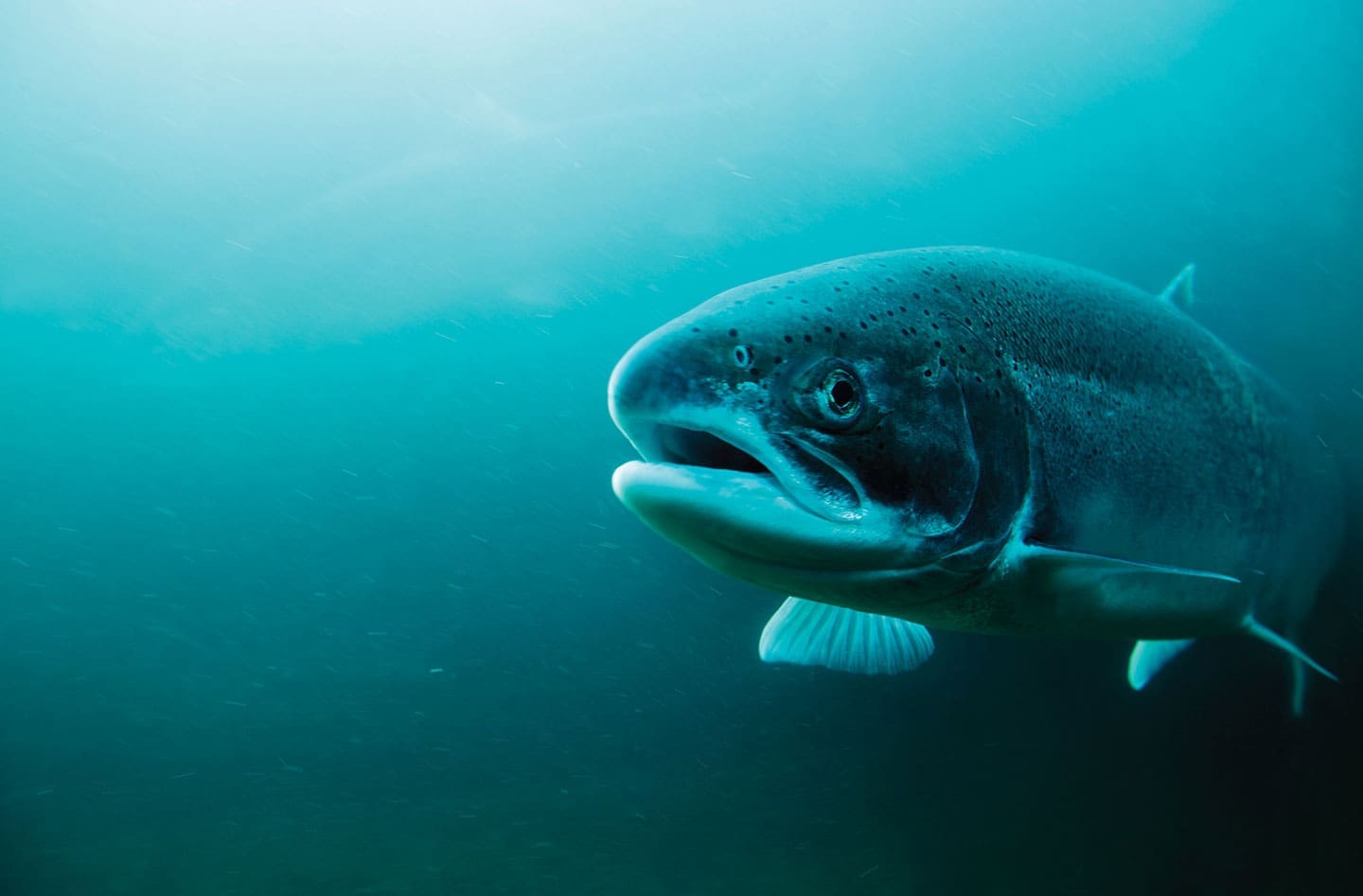 New Interactive Game Aims to Educate Public About the Plight of Wild Steelhead, Washington's State Fish
FOR IMMEDIATE RELEASE
Media Contact: Lucas Hall | lhall@lltk.org | 206.382.9555 x30
Survive the Sound participants sponsor a steelhead, track it as it migrates through Puget Sound, and receive updates about the challenges their fish encounters along its way to the Pacific Ocean.
Seattle— Salmon recovery nonprofit Long Live the Kings (LLTK) has partnered with Vulcan Inc. to develop Survive the Sound, an innovative new way for people of all ages to learn about steelhead—Washington's State Fish—and contribute to their recovery.
Survive the Sound is the first ever endurance race for wild steelhead. It uses real data, obtained from sophisticated transmitters implanted in the fish, to track steelhead's migration from release points in south Puget Sound and Hood Canal to the Pacific Ocean.
From now until May 7, Survive the Sound participants can sponsor the fish of their choice with a minimum $25 donation. Beginning on May 8, sponsors will watch as their fish embark on a harrowing 12-day journey—avoiding predators, fighting disease, and navigating obstacles—on their way to the Pacific.
Email and text alerts will signal to sponsors when their steelhead have made it beyond important milestones, and even when the fish have perished due to any of the myriad struggles they encounter on their migration route. Prizes will be awarded to sponsors who build the biggest "school," who have the most survivors, whose fish have the fastest average speed and travel the greatest average distance.
Throughout the Survive the Sound experience, sponsors will learn about steelhead, the challenges they face in the Salish Sea, and what is being done to recover imperiled populations.
All fish sponsorships support LLTK, a 501(c)(3) nonprofit that has been working to restore wild salmon and steelhead and support sustainable fishing in the Pacific Northwest for more than 30 years.
How Survive the Sound Works
Each year, wild steelhead are caught as they make their way downriver from their natal streams. LLTK and partners implant the fish with tracking devices, each of which emits a unique acoustic ping. The steelhead are then tracked by researchers who triangulate their position with receivers that have been placed in the water in various locations around Puget Sound. The steelhead available for sponsorship through Survive the Sound represent real fish, using data that depicts real survival outcomes for the entire population.
This work is part of the larger Salish Sea Marine Survival Project, an international US/Canada effort to determine why certain species of salmon and steelhead are dying in the combined marine waters of Puget Sound and Strait of Georgia.
Why it Matters
Currently, only 20% of wild steelhead survive their trek through the saltwater environment of Puget Sound. They're now listed as threatened under the Endangered Species Act. Unless we can better understand the reasons for steelhead's decline in Puget Sound and mitigate the threats they face, there is serious concern that steelhead may slip into extinction.
Survive the Sound provides scientists with important new data about steelhead's lifecycle, gives the public an opportunity to engage with wild steelhead in a fun and interactive new way, and raises essential funds for Long Live the Kings' salmon and steelhead recovery projects.
To learn more, visit www.survivethesound.org.
Media Opportunities
Opportunities are available to experience the science behind Survive the Sound in action. To schedule, contact Lucas Hall: 206.382.9555, x30 or lhall@lltk.org.
High resolution images are available upon request.
# # #